2009 Mayan Wall Calendar
2009 Mayan Wall Calendar

The ancient Mayan calendar has long been a source of fascination for modern scholars.
And many say that the calendar holds the key to a greater understanding of our planet, our collective welfare, and our place in the cosmos.
This edition of the Mayan calendar includes the symbols representing the day name in the Mayan Sacred Tzolkin and Solar calendars for every day of the year, as well as the Long
Count for the first day of every month. The countdown to the 13th Bak'tun - the mysterious Mayan "end of days" on December 23m 2012 - is included for each month , as well.

This is a high quality, Large wall calendar = 12" x 12"

$10.00 + Shipping
SPECIAL SALE
Get a FREE 15 - 20 page Mayan Astrology Report
with each Calendar purchased! ($15 value)

After you place your order e-mail admin@mayanmajix.com
to request your FREE report.

There are 3 ways To Order :

***All Prices include Shipping***
_________________________________________

1) Send Check or M/O

$15.00 USA/Canada
$18.00 International

Please Make Check or M/O payable to
Michael Shore, also include your e-mail address.
Must be in US funds.

Mail to:
Michael Shore
170 Rushfork Cir.
Hot Springs, AR 71913
________________________________________


2) Pay by CREDIT CARD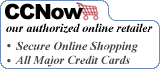 $15.00 - USA and Canada
Buy Now From CCNow


$18.00 - International
Buy Now From CCNow


View Shopping Cart / Checkout

_____________________________________________

3) Pay using PAY PAL

$15.00 - USA and Canada
$18.00 - International
HOME
/ MARKET / INFO CENTER / LEARNING LAB / ANCIENT MAYAN SITES
ARTICLES
/ LINKS / CONTACT US
Mayan Calendar
- Mayan Calendar page about
and use Mayan Calendars, Mayan calendar products.
Mayan Horoscopes
- Mayan Horoscope page about and use
of Mayan Astrology, Free Mayan Horoscope information.
Mayan Jewelry
- Mayan Jewelry page, unique handmade
ancient Mayan symbols in Sterling Silver.