View this announcement
on line: Click here






January 8, 2017










Mayan Tzolkin Flip Calendars



Beautiful Way to Follow the Tzolkin Daily!

Limited Edition - Each calendar is numbered

Click Here


Tzolkin Trecena Notes – 1 Cauac (Storm/Rain)
Day 79 of the 260 Day Tzolkin
Gregorian Date: January 8, 2017
Year Bearer: 4 Earth (Caban)

Trecenas are thirteen-day periods in the Tzolkin. Each Trecena starts with the Number 1, but with a different Day Glyph. As a wave of the Thirteen Heavens, the underlying energy is governed by the First Day Glyph of the Trecena and influences all thirteen successive Day Glyphs. Being aware of the predominant energy of the First Day of the Trecena, we can align our intentions with that energy and allow our goals to manifest.

This Trecena starts with 1 Cauac (Storm/Rain) – purification, activation, dynamic force, healing, nourishment, compassion, gathering energies within.

Tempestuous energies, emotional energies, the storm gathers within. Separate thinking and emotions from awareness. Watch the storm wash away the ego, allowing room for the new consciousness.
The day glyph itself resembles a bunch of grapes stacked in the shape of a pyramid and was known by the Maya to represent clouds pregnant with rain. These pyramidal cloud terraces were also known to the Anasazi and other Southwest Indian tribes as evidenced in their art and architecture. Kenneth Johnson, well known author and astrologer, describes this day sign as representing "that moment, repeated throughout the world but always powerful, when the clouds gather, lightning strikes and rain bursts forth – a quintessentially creative moment."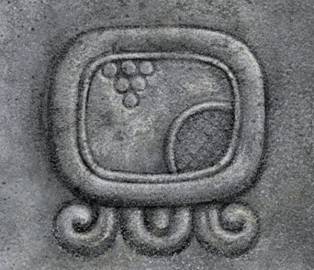 © 2006 Judith Ann Griffith
Ian Xel Lungold referred to Cauac as "Day of blessing of rain, giver of all life and lightning, a gift of nitrogen to Mother Earth and ozone to Father Sky." Storm can also be seen as a dynamic energy of change and karmic resolution. So, although this day sign can appear to be a troublesome sign with many challenges, it is also a good sign for experiencing life's lessons and seeing those lessons as blessings. Many of us may feel overwhelmed by the tumultuous times that we are living in. Focusing on the energy of Storm and acknowledging what is really important to you (not just material wealth) grounds your energy and allows for easier assimilation of the rapid changes and complexity occurring on Planet Earth at this time.


"This is the best day to ask for the common good and the well-being of the family, as well as to settle family disputes or problems of a financial nature. It is a good day to attract affluence and abundance in business. It is a day on which to ask for good weather for crops."

Carlos Barrios The Book of Destiny
Another representation of the Trecena is that of a creative wave beginning at 1 and ending at 13, with the numbers 6, 7 and 8 representing the crest of the wave. The crest could be interpreted as a strong influential energy, although the underlying influence on the Trecena would still rest in the beginning. 6 Kan (Lizard/Seed), the seed awaiting germination; 7 Chicchan (Serpent), life force and Bringer of Rain; 8 Cimi (Transformation/Death), energy of change. The Storm brings to mind the seed
germinating with the catalyst of the life giving rain, flowering and transforming as life evolves.

As we journey through each day of this Trecena:
| | |
| --- | --- |
| Trecena Count | Gregorian Date |
| | |
| | January 8, 2017 |
| | |
| | |
| | |
| | |
| | |
| | |
| | |
| | |
| | |
| | |
| | |
| | |
Utilize the energy of Storm to gather your energies within, reflect on the past lessons learned and decide on a course of future action that aligns with higher purpose.



In Lak'ech (I am another you),
William and Viola


©2007 William and Viola Welsch
THANKS TO OUR NEWSLETTER SPONSOR




"Maya Temples of Transformation:
A Sacred Journey from Palenque to Tikal"
Experience the timeless Maya knowledge of sacred geometry, number, cosmic correspondence, and ritual encoded in the temples and pyramids of Palenque, Yaxchilan, and Tikal on a journey that elevates the seeker to discover their inner temple: the place of the soul. Your journey leaders, best-selling author and ancient temples researcher Freddy Silva, and Maya master teacher Miguel Angel Vergara, will take you through sacred ceremony at the Misol Ha waterfalls, guide you up the Usumacinta river, through pristine jungle, and to some of the most transformative sites in Mexico & Guatemala, including Palenque and Tikal.
Tour Dates: January 28 - February 5, 2017
- Learn More
1) Cauac Trecena Article by Kenneth Johnson - Click here


Kawoq is sometimes called "the universal community," or even "the celestial home of the gods," for heaven is the ultimate model for the lives we live here on earth. On a Kawoq day, it is the degree of balance and harmony which we experience with family and community which may need to be brought back into the flow of things...
READ MORE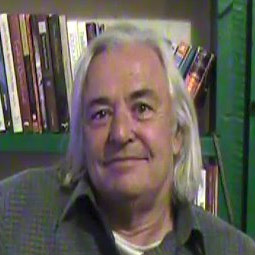 Personal Mayan Calendar Astrological
Readings by Kenneth Johnson

Special Price for Mayan Majix

Readers

-

Click here
2) The Trecena of Storm / Cauac by Jaguar Spirit - Click here




THE TRECENA OF Storm / Cauac
Greetings Kin,

We begin a new cycle of Transformation under the Day Sign of Storm/CAUAC. Storm brings the energy of Lightning and the potential for Ecstatic Experience. Just as Earth is regenerated through the force of lightning, so will our Spirits be renewed through an electric charge of "lightening in the blood."

The Storm/CAUAC trecena will facilitate a Revival of Spirit.

On Tone 3 we may feel our first shift of energy as we move from the 4th uinal (column) of Stability into the 5th uinal of Empowerment. The energy of a new season will begin to pick up steam.

The Peak Days of this trecena begin with 7 Serpent/CHICCHAN, the catalyst that "lights the fuse." On Tone 8, the Holy Day of this trecena, we revisit Transformer/CIMI where our effort of change will receive a blessing of Divine Justice. And, on Tone 9, Deer/MANIK will effect the Transformation of our new Spiritual Tools.

Our Ascension is met by Monkey/CHUEN, the Alchemist and Master of all Arts. The Storm/CAUAC holds potential for a Revival that awakens our Senses to the Magic Within.

Visit the Jaguar Spirit blog for Today's Journal on 1 Storm/CAUAC and a 13-Day Trecena Guide with the forecast of the daily energies of this cycle.

in lak'ech, I am another you

Debra, Jaguar Woman, 9 Eagle / MEN
CLICK HERE TO READ FULL BLOG ARTICLE AND TO FOLLOW DAILY




3)
Thanks to www.4-ahau.com for the January Tzolkin calendar - Click here



---
Mayan Majix Store
Your support is greatly appreciated!
Click here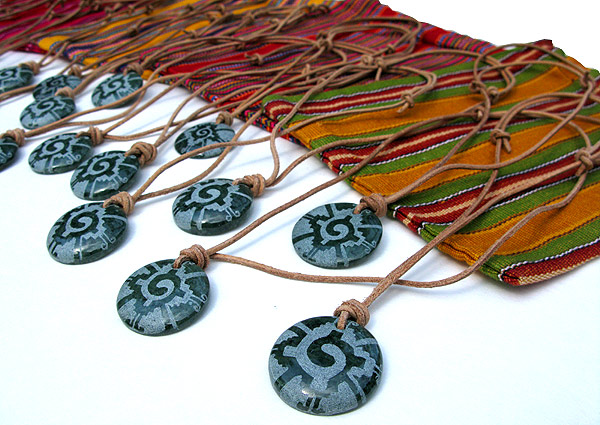 If this announcement has been forwarded to you, go to the sign up page to join our newsletter e-list. Or you can e-mail me at admin@mayanmajix.com and I can sign you up.

Thanks so much for your support and WELCOME TO THE EVOLUTION!
MIKE
1 - Cauac
webmaster
Mayan Majix
http://www.mayanmajix.com
admin@mayanmajix.com
Twitter: @ Mayan_Majix
Facebook